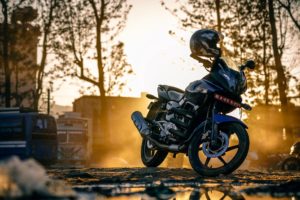 Many states require motorcycle riders of all ages to wear a helmet, but Pennsylvania is not one of them. The PA motorcycle helmet law requires all riders younger than age 21 to wear a helmet. Riders age 21 and older must also wear a helmet unless they have:
Two years of riding experience; or
Successfully completed a PennDOT- or Motorcycle Safety Foundation-approved safety course.
Drivers and passengers of three-wheeled motorcycles and autocycles with enclosed cabs are not required to wear helmets.
Does a Motorcycle Helmet in PA Need to Meet DoT Standards?
Yes. To comply with the motorcycle helmet law, Pennsylvania riders must wear a helmet that meets U.S. Department of Transportation (DoT) standards. The helmet must have a DoT sticker as well as a label showing its size, the name or identification of the manufacturer, the model, and the date when the helmet was manufactured.
Wearing a helmet that meets DoT regulations can significantly reduce your risk of sustaining head injuries in the event of a collision. Unfortunately, even with the proper safety gear, a crash with a negligent driver can still be devastating.
If you were hurt in a motorcycle wreck, contact motorcycle accident attorney Brad Tabakin to discuss your options for recovering compensation. The at-fault party may be liable for your healthcare bills, lost income, pain and suffering, and other damages. Call (877) 333-0300 to set up a free case evaluation, and join our Facebook group to keep up with the Bikers Have Rights community.
Are Motorcycle Riders in PA Required to Wear Eye Protection?
Yes. All motorcycle riders must wear eye protection unless their helmet is equipped with a windscreen. Shatter-proof eye protection is recommended to reduce the risk of injuries in the event of an accident.
Does Wearing a Helmet Hinder a Rider's Vision or Hearing?
Some riders choose not to wear a helmet because they believe certain misconceptions regarding how a helmet affects a rider's performance. Despite what you may have heard, wearing a motorcycle helmet will not:
Limit your vision;
Hamper your hearing; or
Increase your risk of sustaining neck injuries.
If you or someone you love was injured while riding a motorcycle, turn to motorcycle accident attorney Brad Tabakin for reliable legal guidance. Brad Tabakin offers compassionate and tenacious legal representation to victims of personal injury and wrongful death throughout Pennsylvania. Call (877) 333-0300 to arrange a free consultation.