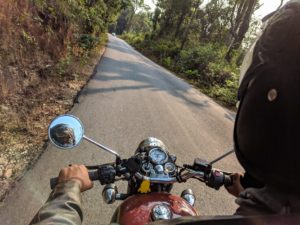 Pennsylvania's winding roads can take you past scenic vistas and idyllic retreats. But if you're riding a motorcycle without insurance and your trip ends in a collision, the financial consequences can be just as painful as the physical injuries. If you were hurt in a crash and you have questions about PA motorcycle insurance laws, turn to personal injury lawyer Brad S. Tabakin for representation.
Mr. Tabakin has won numerous six- and seven-figure settlements and verdicts for victims of personal injury and wrongful death in Pennsylvania. Call 877-333-0300 today for a free case evaluation.
What Are Pennsylvania's Motorcycle Insurance Laws?
Four wheels or two, the state's Department of Transport requires all motorists to carry insurance. The mandatory coverage requirements for motorcyclists include:
$15,000 for bodily injuries to one person in an accident;
$30,000 for total bodily injuries per accident; and
$5,000 for property damage.
State law requires you to carry proof of insurance in your vehicle at all times. Authorities prefer an insurance identification card issued by your insurer but will also accept a policy declaration page, signed letter from your insurer, or an insurance binder.
Penalties for Riding a Motorcycle Without Insurance in Pennsylvania
If you are caught riding your motorcycle without insurance or are unable to present adequate proof that you are insured, you will face a $300 fine, a three-month license suspension, and a three-month vehicle registration suspension. Neither you nor anyone else will be able to drive your motorcycle during the suspension period.
Get Help from a PA Motorcycle Accident Lawyer
If you were involved in a motorcycle accident, you may be entitled to compensation. Auto accident attorney Brad S. Tabakin has decades of experience representing injured motorcycle riders and their families. If your claim has merit, Mr. Tabakin can perform a comprehensive investigation into your crash, gather all available evidence of negligence and damages, and help you fight for the maximum settlement. Call 877-333-0300 today to arrange a free consultation, and remember to join our Facebook Group to keep up with the Bikers Have Rights community.